Shopping Cart
Your Cart is Empty
Thank you for your business!
You should be receiving an order confirmation from Paypal shortly.
Exit Shopping Cart
All the latest from Calder Angling Supplies in Brighouse.
Keep upto date with all the latest fishing news from our shop that serves Brighouse, Rastrick and the rest of West Yorkshire.
Here you can find information about fishing matches, fishing tackle, suppliers such as Preston Innovations, Sonubaits, Dynamite Baits, Daiwa, Gardner and so much more.
Blogging @ Calder Angling
Welcome to our fishing, tackle and bait blog
The water is cooler and you've headed out to catch a predator, now you've landed it. Pike have a mouthful of sharp teeth that can be up to 2.5cm long in multiple rows. Perfect for catching prey but tricky to safely unhook. It is recommended to land pike using a large triangular specimen net or a large round net. When it comes to unhooking then the right tools are important to avoid injury to the fish or the angler. A pair of 8 inch forceps for removing the hooks and it is useful to carry long nosed wire cutters in case you need to cut through the hook. For more detail about the best way to handle pike check out this Anglers Mail article Alan Dudhill of the Pike Anglers Club talks through the best way to unhook without damaging yourself or the fish.
Bradford City 2020 Yearbooks
We are now pleased to be able to offer Bradford City Angling Association Yearbooks for sale.
Buy your book for 2020 in store at Calder Angling Supplies
Prices:
Adult - £42
Part year all members 1st September to December 31st - £36 including joining fee of £15

Concession (over 65/disabled) - £27
Junior up to 16 - FREE
Social; an adult/concession member can apply for a Social Member to accompany them but the social member cannot fish and has no other benefits of membership - FREE
Joining fee for new members or members who do not renew before 1st April - £15
Map books - £5
Keys required for certain waters (see BCAA website) - £1.75
Guest accompanied by a member - £8/day
Night permit for Shipton or Staveley large lake - £5/night
Seasonal night permit for Shipton or Staveley large lake - £50
Day permit - there are no day tickets available but members may bring a guest using a guest ticket (see above)

Mirfield Angling 2020 Yearbooks
Buy your book for 2020 in store at Calder Angling Supplies
Prices:
Adult - £34
Senior over 65 - £24
Disabled with blue badge - £24
Junior up to 11 - FREE
Junior 12 years to 16 years - £5
Day ticket - £4
All juniors must be accompanied by an adult member to fish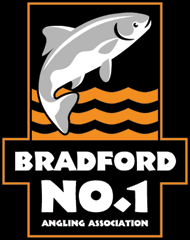 Buy your book for 2020 in store at Calder Angling Supplies
Prices;
New adult - £75
New lady/OAP - £52
Renew adult - £55
Renew lady/OAP - £32
Junior - £5
2nd rod - £20
3rd rod - £30
Guest ticket (available when fishing with a member) - £5
Day ticket (fishing at Harold Park and Chellow Dene only) - £5
Day ticket lady/OAP - £3
Map books - £5
It's not too late to shop online to find the perfect gift for Christmas or just because you can. Check out the fishing gifts section on our online tackle shop to find a range of gift ideas for someone else or to treat yourself. From fish cushions to waterproof slippers from fishing mugs to fishing sets for beginners we can provide a great selection of fishing gift ideas. If you can't decide on the fishing gift you want then why not contact us and buy a Calder Angling Supplies gift voucher for use in store.
Check out this funky retro fishing game. Even if you're not catching fish on the pond or on the river. Practice your angling skills with this retro fishing game. If winter fishing isn't your game and you're not wanting to get out your fishing tackle or set up your fishing rod then hook yourself a few fish from the water in this fishing game.
Fishing the canal with bread
Simon Mottram works with the Canal and River Trust to make videos that help people improve their canal fishing. He competes in matches throughout winter fishing for Drennan North West. Simon is a qualified canal coach. Follow this link to his video on the Canal and River Trust website to learn some useful tips about fishing using bread punch on the canal.
To mark our second anniversary here at Calder Angling Supplies we are starting a blog. Here we will be sharing information about fishing locally, products to get the best out of your time on the bank and your success stories if you want to share them.
Tell us about your tackle
Email us at [email protected] with your photos and tell us a bit about what you used. We will try to add a good variety of success stories here.
/